In Concert ~ Einstürzende Neubauten

Train, Århus
August 31st. 2000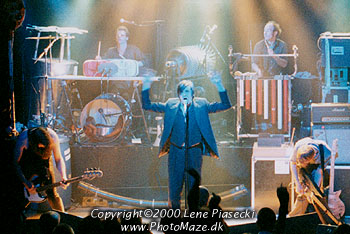 I had a wonderful time at this concert :)
I was situated on a balcony at the rear end of the room, so I had the perfect view to the entire stage. I've never had that good a look, especially at Andrew and Rudi before, how enthusiastic they are when playing!
And I discovered details I've never noticed before, like that it is the jet-turbine, played by Rudi, making that wonderful percussion in "Sonnenbarke"!
Also the sound was perfect from this perspective. Much better than when I usually have been placed in the front row, listening to a strange mix of monitor sound and subwoofers.
The sound even got an extra dimension to me, because from my place on the balcony I could look down and directly beneath me was the soundengineers console. I learned that they use a TC M5000 as reverb for most of the percussion, and a SPX 900 as effect for Blixa in "Ende Neu". The soundengineer had simple drawings on some of the faders, which were symbols for the strange no-named items in the percussion section. Also the technician was the one to wildly panorate around the hall with Blixas vocal samples.

I have heard rumours about how Blixa has begun taking photographs of the audience at concerts, maybe as a theme for his second photographical series: first he did hotelbathrooms and now audiences? But Blixa didn't take any photographs at this concert, I wonder why...
Maybe the audience wasn't of the best kind, many were very young and very noisy, violently jumping around, mainly in the front rows, except THE front row. This "error" on the audience was most visible when Blixa was trying to tell his stories, he didn't get the space, the peace and quiet, the respect, that storytelling requires, which is such a pity and very sad, because I like when Blixa is telling stories a lot!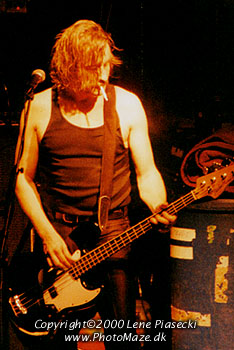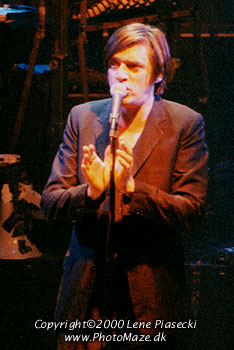 This time I think I got all the professors right:
Rudi Moser: Freiburg
Andrew Unruh: Brooklyn, NY
Ash Wednesday: Melbourne
Jochen Arbeit: Oldenburg
Alex Hacke: East Berlin


Setlist:

Silence is Sexy
Sabrina
Allerdings
Die Interimsliebenden
NNNAAAMMM
Haus der Lüge
Zebulon
Newtons Gravitätlichkeit
Zampano
Rampe ("but every day, what ever you do, surrender...")
Beauty
Die Befindlichkeit des Landes
Sonnenbarke
Der Schacht von Babel
Redukt

Encore:

Musentango
Ende Neu
Installation #1
Salamandrina